Chicken Broccoli Pasta Bake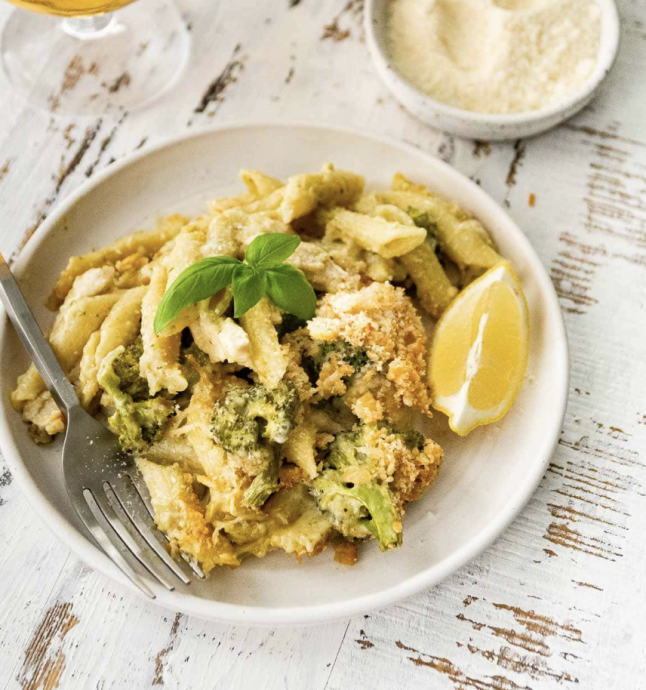 Chicken Broccoli Pasta Bake is the perfect cozy weeknight dinner with a thick, creamy, cheesy pesto sauce and crisp cracker topping.
Broccoli Chicken Pasta Casserole is a simple recipe that you'll find yourself coming back to over and over again for weeknight meals. The instructions are super easy to follow, and after a quick prep time, you just pop the dish in the oven until it's baked to melty, cheesy perfection.
The combination of fresh broccoli florets and pasta with chicken is wonderfully filling, so you don't have to worry about making lots of sides for your family dinner. Just bake the one casserole dish and enjoy!
Ingredients:
8 ounces penne pasta
2 cups chicken breast , chopped (raw)
2 cups broccoli florets
1/2 cup pesto sauce
3 cups Alfredo sauce
1 cup mozzarella cheese
1 cup grated Parmesan cheese , divided
20 Ritz crackers , crushed