Korean Cheese Corn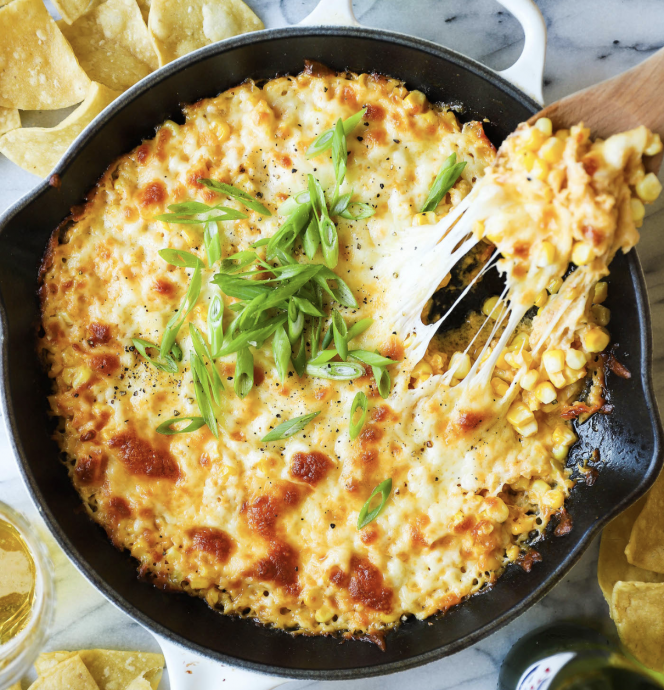 Made in less than 30 min with fresh corn, mayo, Sriracha, and mozzarella. So cheesy, so creamy, and just so darn good!
Originating as a popular Korean-American appetizer/side dish, this is where it's at. Perfectly golden brown, ooey gooey cheese corn served on a piping hot cast iron skillet. It's simply…perfect.
Fresh corn is recommended when available but you can also substitute canned corn (so you can enjoy this without any limitations all year long). You can also add as little or as much Sriracha as preferred. Just be sure to serve with tortilla chips or crostini for optimal dipping.
Ingredients:
4 ears corn, shucked (about 3 cups)
½ cup mayonnaise
2 teaspoons Sriracha, or more, to taste
1 ½ teaspoons sugar
Kosher salt and freshly ground black pepper, to taste
8 ounces whole milk mozzarella, shredded and divided
2 green onions, thinly sliced