Fresh Peach Cake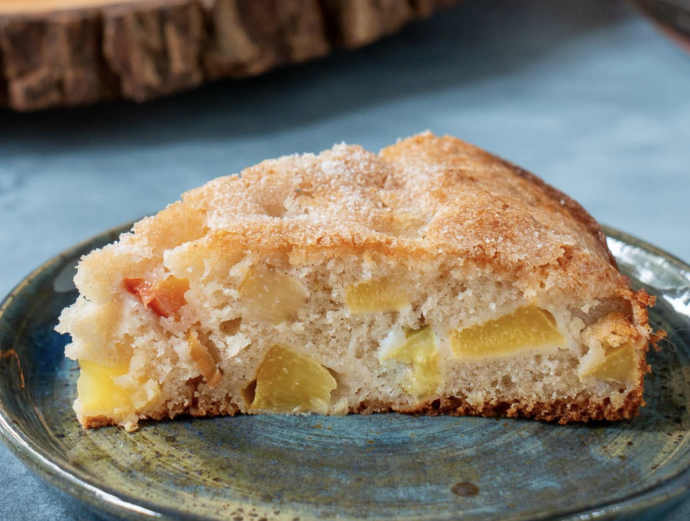 This fresh peach cake is moist and fluffy and filled with tender chunks of fresh peaches in every bite. It's super easy to make and a great way to celebrate peach season.
Easy to make – There is no fussing with peeling peaches and no need for a mixer with this peach cake recipe. Simply dice the peaches and whip up the cake batter by hand.
Tastes like peach heaven – Large chunks of tender, flavorful peaches baked in a soft buttermilk cake, lightly scented with cinnamon and topped with a crispy sugary finish.
Versatile – This cake can be served as an everyday cake for breakfast, dessert, or a mid-afternoon snack. It can also be elevated for any special occasion by serving it with a dollop of whipped cream or a scoop of vanilla ice cream topped with a fresh peach slice.
Ingredients:
1-1/2 cups (190g) all-purpose flour
2 tsp baking powder
1/2 tsp salt
1/2 tsp ground cinnamon
1/2 cup (125ml) vegetable oil
2/3 cup (135g) plus 2 tablespoons (25g) granulated sugar, divided
1 large egg
1 tsp vanilla extract
1/2 cup buttermilk, storebought or homemade (*see notes for homemade instructions)
3 cups diced peaches (no need to peel)