Cream Cheese Swirled Banana Zucchini Bread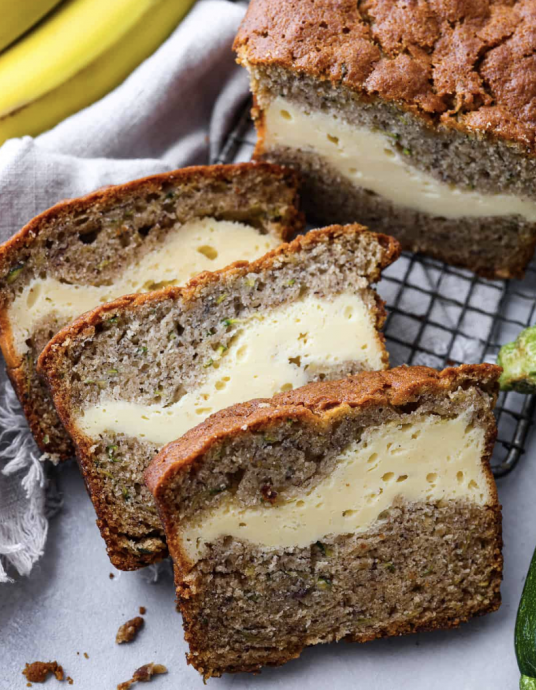 Overripe bananas and zucchini get used in this delicious and perfectly moist bread. The cream cheese swirl hidden inside is the best part! Enjoy a slice of cream cheese banana zucchini bread fresh out of the oven and thank me later.
Get ready to enjoy a fantastic treat with this cream cheese banana zucchini bread! It's a tasty mix of ripe bananas, fresh zucchini, and a creamy, sweet cream cheese swirl. Each ingredient has a job to make this bread super delicious.
Ingredients:
1-1/2 cups all-purpose flour
1 cup granulated sugar
1 teaspoon ground cinnamon
1/2 teaspoon baking powder
1/2 teaspoon baking soda
1/2 teaspoon salt
1 large egg room temperature
1 cup mashed ripe bananas about 3
1/2 cup canola oil
1/2 teaspoon vanilla extract
1 cup shredded zucchini
Cream Cheese Swirl
8 ounces cream cheese softened
1/4 cup granulated sugar
1 egg room temperature
1/4 cup all-purpose flour