Red currant coffee cake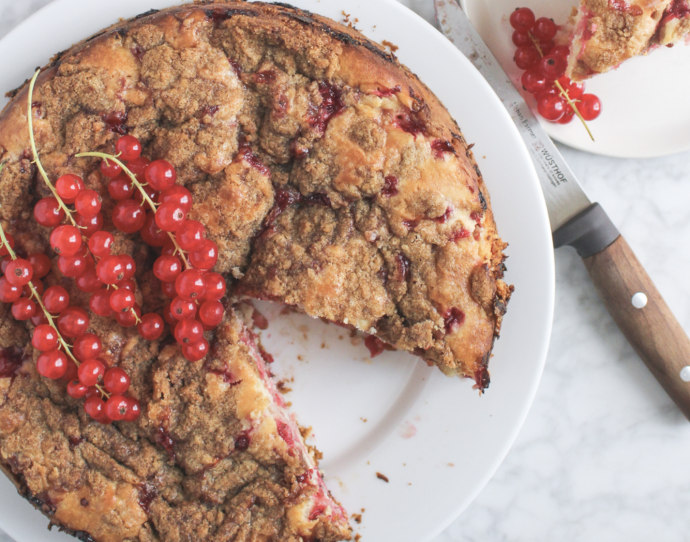 Indulge in the flavors of summer with a slice of Red Currant Coffee Cake. This delightful confection combines the sweet-tartness of red currants with the comforting goodness of coffee cake, creating a treat that's perfect for lazy mornings, afternoon tea, or anytime you crave a little sweetness.
At its heart, this coffee cake features a tender, moist crumb that's delicately spiced, providing the perfect canvas for the star of the show—red currants. These tiny, ruby-red berries burst with flavor, adding a zingy brightness to each bite.
The crumbly streusel topping, generously sprinkled over the cake, adds an irresistible texture and a touch of sweetness that beautifully complements the tartness of the currants.
What sets this coffee cake apart is not just its taste but also the memories it can evoke. Picture yourself in a cozy kitchen, the scent of freshly baked cake filling the air, and the promise of a warm, delightful treat waiting for you.