Tomato & Chickpea Pasta with Goat Cheese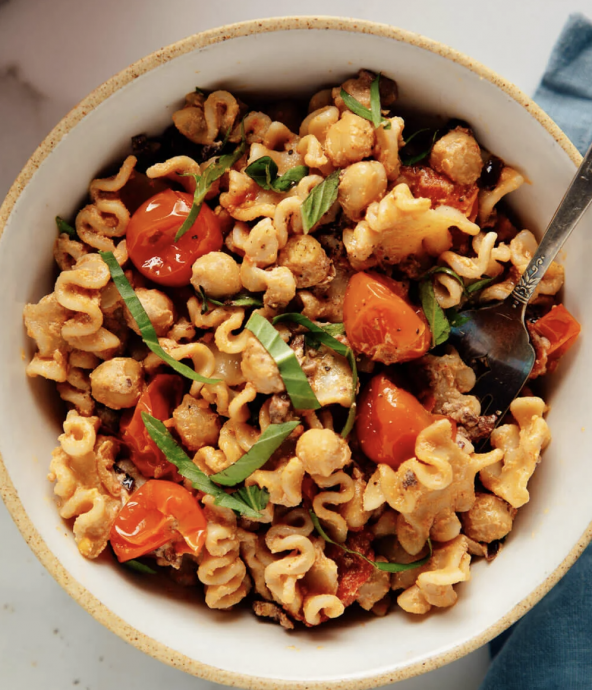 This wholesome tomato pasta recipe makes a wonderful weeknight dinner! This feel-good recipe is warm, comforting, and lightly creamy, but not heavy.
It's bursting with Mediterranean flavors—roasted cherry tomatoes, hearty chickpeas, creamy goat cheese, pops of briny olives, and garlic. Each one benefits from the heat of the oven, and the end result is just fantastic.
Ingredients
8 ounces short-cut pasta noodles
One 4 to 5 ounce log of goat cheese
4 medium cloves garlic, peeled but left whole
1 can (15 ounces) chickpeas, rinsed and drained, or 1 ½ cups cooked chickpeas
2 pints (4 cups) cherry tomatoes – smaller tomatoes are better!
½ cup Kalamata olives, pitted and roughly chopped (optional)
⅓ cup extra-virgin olive oil
Salt, to taste
Freshly ground black pepper, to taste
Pinch of red pepper flakes (optional, for heat)
⅓ cup thinly sliced fresh basil