Refreshing Chickpea Salad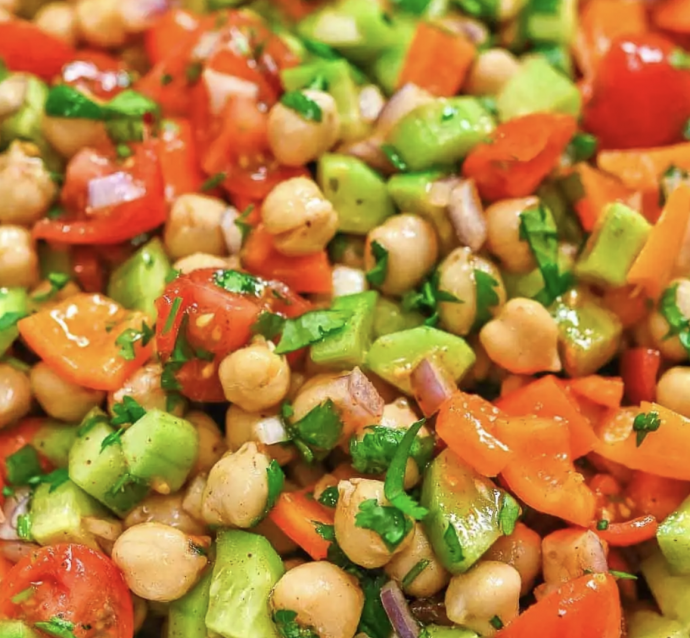 This Refreshing Chickpea Salad is not only the perfect solution for a hot day but also a delight for your taste buds. Packed with juicy vegetables, fresh herbs, and zesty lemon juice, this salad is a light and healthy choice for any meal.
Main Ingredients:
Chickpeas: You can cook them from scratch or use canned chickpeas.
Cucumbers: Opt for Persian cucumbers and choose whether to peel them or not.
Tomatoes: Cherry or grape tomatoes work great due to their enhanced flavor.
Bell Pepper: The orange variety adds extra crunch and sweetness.
Red Onion: You can also use yellow onion.
Herbs: A delightful combination of parsley and cilantro. Feel free to choose one if you prefer.
Lemon Juice: Or substitute it with lime juice.
Olive Oil: You can use your favorite type of oil.
Spices: Enhance the flavor with cumin, paprika, salt, and pepper.