Chili and Brown Sugar Rubbed Filet Mignon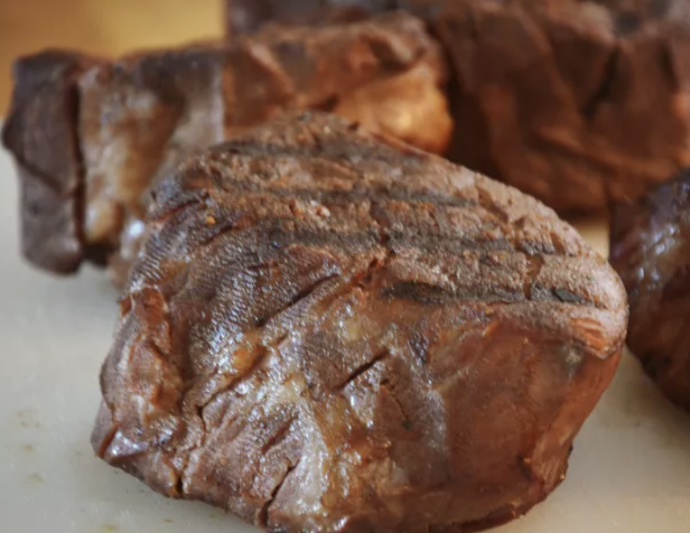 Filet mignon is one of the most flavorful cuts of meat, but that doesn't mean it won't benefit from a tasty rub. With a combination of chili powder, cumin, paprika, garlic powder, and brown sugar, the tender steak takes on another layer of flavor, one that is rich and savory with a little bit of sweetness.
The seasonings are simply mixed together and then rubbed onto four individual filet mignons. After about a half-hour chill time in the fridge, the steaks are placed on the grill and cooked for a few minutes on each side until they've reached the desired doneness. This cut of steak is most often saved for special occasions due to its price tag, and adding this chili and brown sugar rub makes the dish even more ideal for serving to guests. Enjoy with typical steakhouse side dishes such as creamed spinach and baked potato, or keep everything on the grill and make Parmesan packet potato wedges and grilled asparagus.
Ingredients
2 teaspoons chili powder
2 teaspoons ground cumin
1 teaspoon paprika
1 teaspoon garlic powder
1 1/2 teaspoons brown sugar
1 teaspoon freshly ground black pepper
1 teaspoon sea salt
4 filet mignon steaks, each about 1 1/2 inches thick