Citrus Salad With Mint, Honey And Lime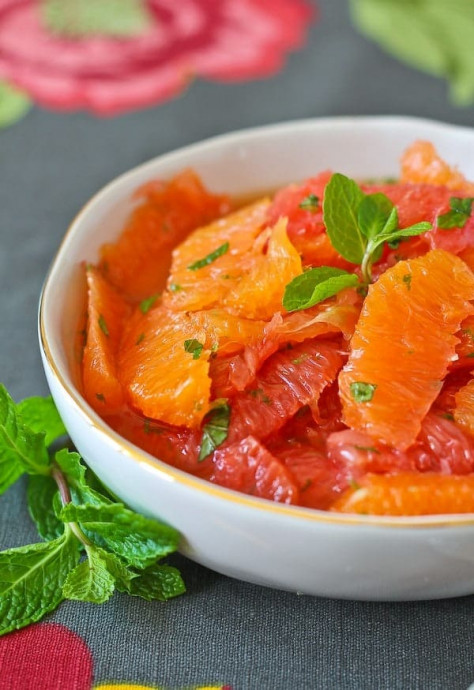 This citrus salad with mint, honey and lime is refreshing and flavorful. It would be perfect for anything from a party to a breakfast staple. Make the best of it by taking advantage of all the great citrus produce available but mixing it with summer flavors. Enter mint! I could eat this citrus salad with mint all summer long. I know, major contradiction. But it is really refreshing, super flavorful. The lime and mint in this salad really do a great job of making this a refreshing salad fit for the hottest of summer days.
This beautiful citrus salad with mint isn't only great for hot summer days (and breakfast pretty much any day), but it would also be great for a baby shower! What shower wouldn't benefit from a bowl of this beautiful salad! Another thing that is great about it is that since it is so light and refreshing, it's a happy contradiction to typical party food which can fall on the heavier side.
Ingredients:
4 Cara Cara oranges, segmented
2 grapefruit, segmented
zest of one lime
2 tablespoons honey
1 tablespoon minced fresh mint