Prosciutto Asparagus Puff Pastry Bundles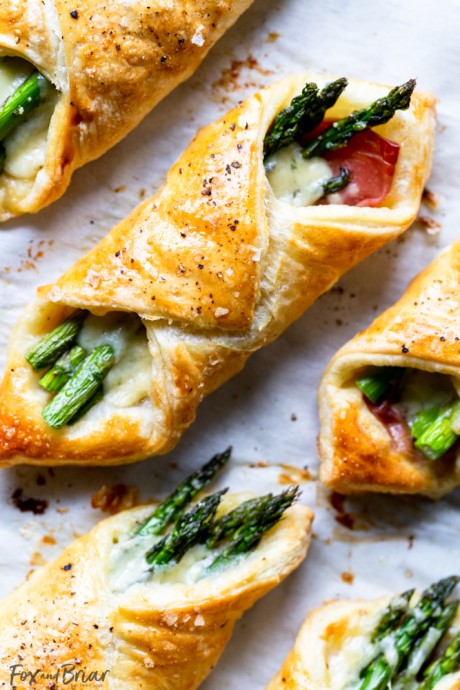 These Prosciutto Asparagus Puff Pastry Bundles are an easy and elegant appetizer or brunch idea! To make these delicious Puff Pastry Bundles you will need: asparagus, Gruyere, Prosciutto, some olive oil, puff pastry and 1 egg to make a perfect savory appetizer or brunch recipe.
These puff pastry bundles take less than 30 minutes from start to finish. And if your kids are itching for a project, this might be the perfect way for them to help out in the kitchen!
The best part about this recipe (besides how tasty it is) is how easy it is to make! You'll unroll your puff pastry sheets and cut right along the seams, no measuring or guessing. Just follow the lines!
Course: Appetizers, Breakfast, Brunch
Prep Time: 15 minutes
Cook Time: 15 minutes
Total Time: 30 minutes