Summer Fruit And Honey Whipped Ricotta Crostata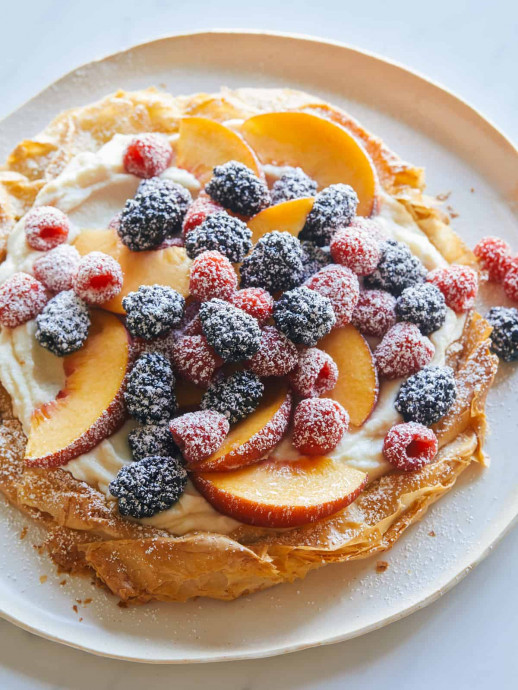 Summer dessert alert! And an easy simple one – that is delicious and quick to make. Those are the best ones! Perfect for lazy summer dinners with friends. You can swap out your favorite summer fruit with anything you like.
For the French, it's a galette. For the Italians, it's a crostata. For Americans? Well, we Americans like to use multiple names for the same thing. I've even heard of this being called a Lazy Pie. Whatever it is, it's amazingly delectable and simple to make!I like to make crostatas every time certain fruits comes in season. I also make them around the holidays, when we are preparing some sort of feast and I've already used all the pie and tart pans for other dishes. Crostatas are handy!
We used blackberries, raspberries and peaches because those are our favorites. I also love being able to use store bought phyllo because it makes this recipe so very easy to throw together. It also makes this a lighter dessert which is perfect for the summer heat. Hope you guys enjoy!
Ingredients:
10 sheets phyllo, thawed
2 ½ tablespoons unsalted butter, melted and cooled
filling
8 ounces whole milk ricotta
½ cup honey
½ teaspoon vanilla extract
½ teaspoon sea salt
topping
2 peaches, pitted and thinly sliced
1 heaping cup blackberries
1 heaping cup raspberries
powdered sugar, for serving