Gingersnap Cookies With White Chocolate And Cranberries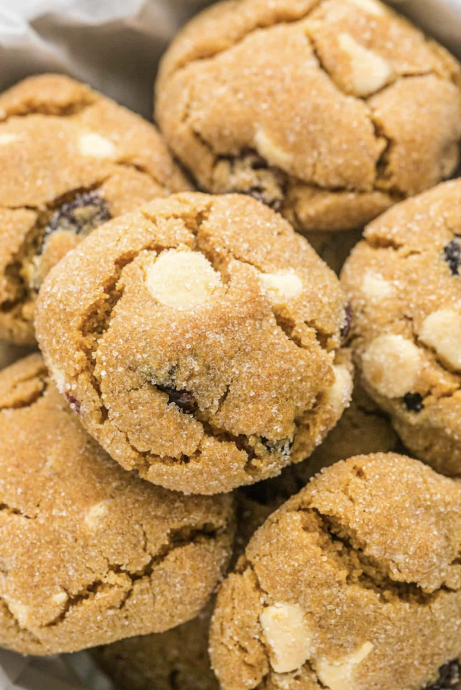 These gingersnap cookies with white chocolate are irresistible! You'll love the addition of creamy white chocolate chips and chewy dried cranberries.Why you'll love it: This variation of simple gingersnaps is so good!
How long it takes: 15 minutes to stir up the dough, 12 minutes per batch to bake
Equipment you'll need: mixing bowl, measuring utensils, baking sheet, oven
Servings: makes 4 dozen, depending on size. Ginger snaps are usually round crisp cookies with deep cracks and a sugary coating. This is easily achieved by forming the dough into balls and rolling them in sugar. The trademark cracks appear by magic (and a little help from baking powder).
These enhanced ginger cookies have a slightly chunkier look but still sport the familiar crackles. There are instructions for making chewy cookies and crisp cookies, whichever you prefer.
I'll run you through the process here and give you some extra tips and a few variations you can try.
Ingredients:
3/4 cup shortening
1 cup white granulated sugar (plus extra for rolling)
1 large egg
1/4 cup molasses
2 cups all-purpose flour
1 tablespoon ground ginger
2 teaspoons baking powder
1 teaspoon ground cinnamon
1/2 teaspoon salt
2/3 cup dried cranberries
2/3 cup white chocolate chips