Chili Garlic Spicy Noodles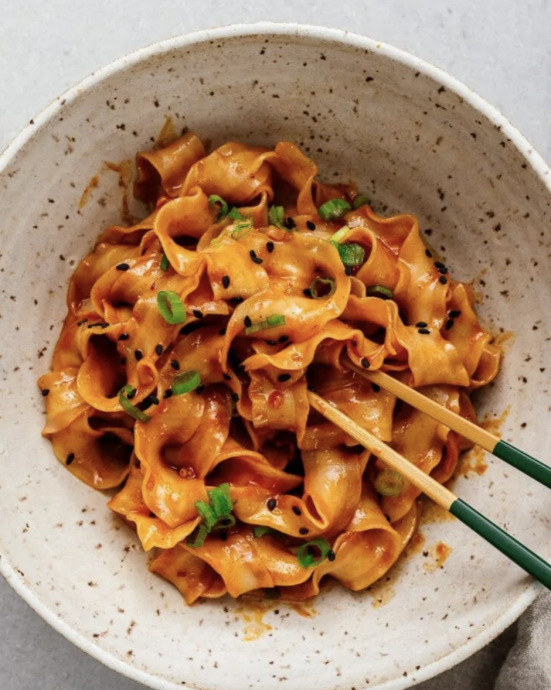 15 minutes and only 8 ingredients for some extra delicious garlicky spicy noodles!
These noodles are saucy, spicy, a little bit sweet, and full of umami. They're extra garlicky and vegan! Of course, you can add extra protein and veggies to this to bulk it up and make it a whole meal. These noodles are super versatile and the best part is that they come together amazingly quickly.
We love noodles. So much that we wrote a whole book dedicated to noodles. We never tire of eating and making noodles at home and we're always noodling around with new recipes. This is one of our classic go-tos: a super simple umami packed sauce with wide chewy rice noodles. They're ready in under 15 minutes and are full of flavor.
Ingredients:
8 oz noodles wide noodles preferred
2 tbsp neutral oil
6 cloves garlic
1 tsp red pepper flakes or to taste
2 tbsp soy sauce
1 tbsp gochujang optional
1 tbsp brown sugar
Toppings (optional)
toasted sesame seeds
green onions sliced
gochugaru Korean chili flakes