Caprese Gnocchi Sheet Pan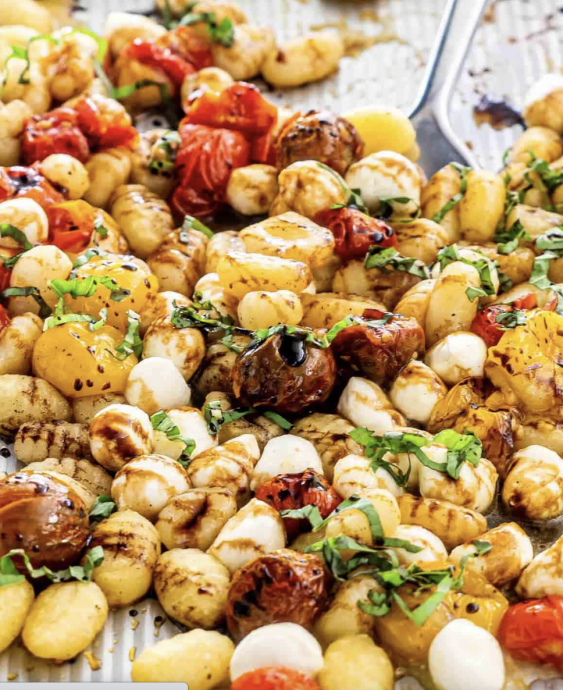 In under 30 minutes, this Caprese Gnocchi Sheet Pan can be on your table and ready to eat. It's the perfect one pan wonder weekday dinner for any busy family, that's filled with roasted cherry tomatoes, crispy gnocchi, and yummy bocconcini. I absolutely love these sheet pan dinners because they are so incredibly quick and easy to make. All you have to do is toss everything together on a sheet pan and bake. Not only are these dinners really delicious but there's very little cleanup to do!
Maybe you didn't know that gnocchi could be baked on a pan, but oh yes it sure can. In fact, they come out crispy on the outside but tender on the inside. This Caprese Gnocchi recipe is also very versatile, because you can literally add any of your favorite ingredients. Here, I chose to go with some Italian inspired flavors which are a favorite of mine.
Ingredients:
4 cups cherry tomatoes
1 pound gnocchi fresh or frozen
3 tablespoons olive oil
½ teaspoon salt or to taste
½ teaspoon pepper or to taste
2 cups bocconcini balls
fresh basil leaves roughly chopped
balsamic reduction optional