The Crunchy Broccoli Slaw You Can Serve With Everything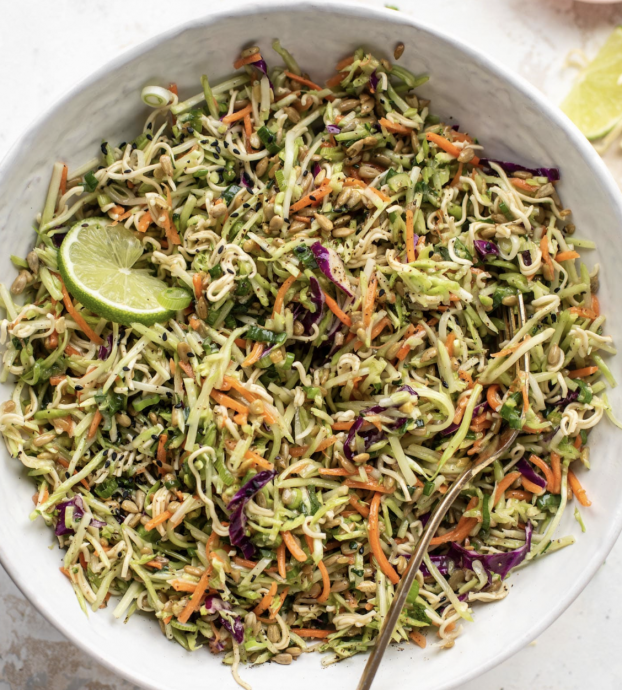 This broccoli slaw is my favorite summer dish to bring to a cookout or potluck! You can prep the entire thing ahead of time, it is so super crunchy and refreshing. It's the perfect side dish!
Well just look at this big bowl of deliciousness that we have here!
Ingredients:
12 ounces broccoli slaw
6 ounces ramen noodles, 2 packs, flavor packet discarded
6 green onions, thinly sliced
⅔ cup toasted sunflower seeds
1 tablespoon toasted sesame seeds
½ cup avocado or canola oil, I like a flavorless oil for this
⅓ cup rice wine vinegar
¼ cup toasted sesame oil
¼ cup honey
1 tablespoon fresh lime juice
kosher salt and pepper