Zucchini (Zettuccine) Carbonara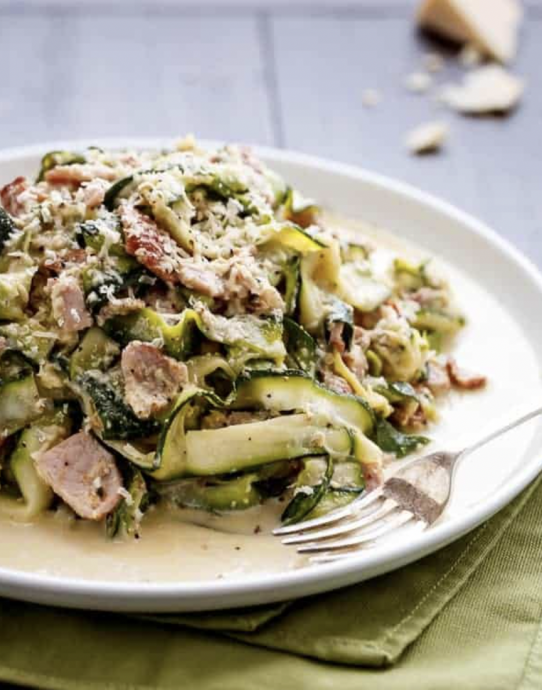 Zucchini (zettuccine) carbonara – no pasta! zettuccine…aka zucchini fettuccini. like the name i came up with? It's another one pan recipe wonder. Completely serious when I say this was done in 8 minutes. Yes, I timed it. And no Spiralizers needed, made with a humble little kitchen gadget that you definitely have in your kitchen drawer.
Slice your Zucchini lengthways in half, then using a vegetable peeler, peel along the length of your zucchini until reaching the core. Flip and repeat on the other side.
Ingredients:
4 large Zucchini , washed and unpeeled
225 g | 8 ounces (5 rashers) middle bacon rashers (rind removed) or pancetta, cubed
2 large fresh eggs
1/4 cup cream (thickened or half and half)
1/4 cup freshly grated Parmigiano-Reggiano
1/4 cup freshly grated Pecorino
Freshly cracked black pepper
Sea salt (to your taste ONLY if needed. The bacon or Pancetta should release enough saltiness for your sauce).