Black Bean Corn Salsa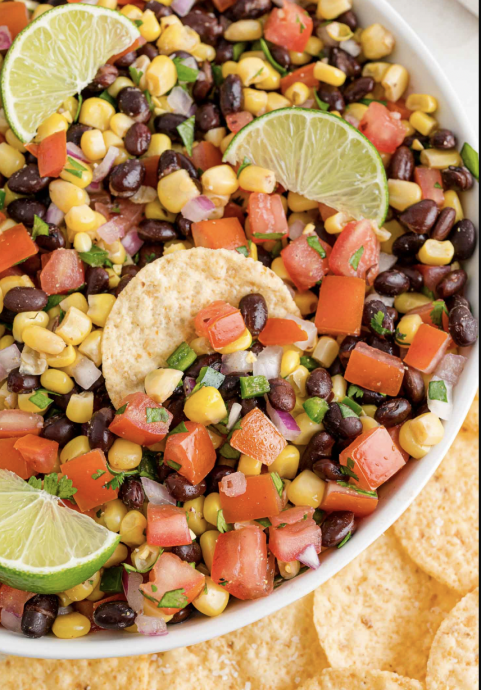 Are you a salsa fan? I sure am! I can totally make a meal out of chips and salsa. Put a basket of chips in front of me and watch out! The problem is, a meal of chips and salsa doesn't have a lot of nutritional value.
Tada! Black bean corn salsa comes to the rescue. Chock full of healthy beans (protein!) and colorful veggies, this salsa is filling and nutritious. Guess what? A half cup serving only has 85 calories! It's practically guilt free.
Ingredients:
1 can (15 ounces) black or pinto beans, rinsed and drained
1 can (15 ounces) corn, drained (or 1 ½ cups fresh corn or frozen corn, thawed)
1 ½ cups finely chopped roma tomatoes, seeds removed (about 3 tomatoes)
¼ cup finely diced red onion, finely diced (about ¼ onion)
1 jalapeño pepper, seeds and ribs removed, finely diced
¼ cup minced cilantro (leaves and small stems)
2 tablespoons fresh lime juice (from 1 lime)
½ teaspoon ground cumin
½ teaspoon kosher salt
⅛ teaspoon coarse ground black pepper