Pecan Pie Bars Recipe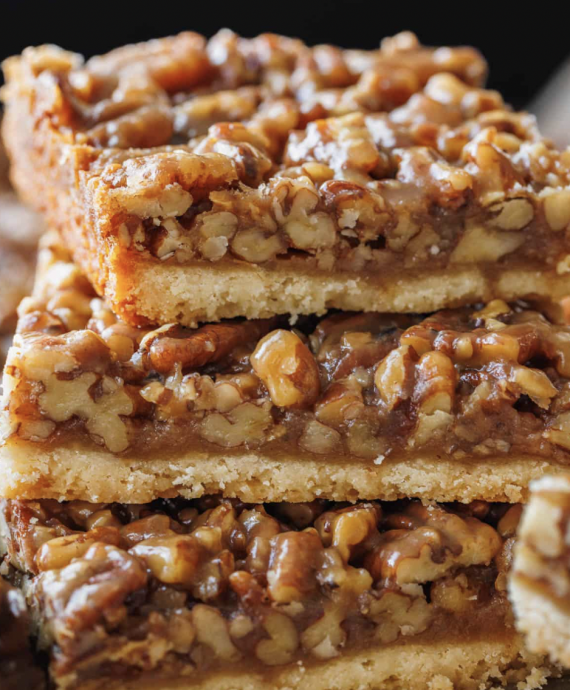 Pecan Pie Bars are one of the best pecan recipes you'll try and they are easier than pie. It's a cross between a classic Pecan Pie and a cookie.
Loaded with pecans in a homemade caramel sauce filling and baked over a shortbread crust, these pecan squares are a crowd-pleasing, easy dessert. Add these to your holiday cookie platter!
These have just the right balance of textures and flavors, and are so satisfying. The ingredients are simple and consist of the crust and the filling.
Ingredients:
For the Crust:
2 cups all-purpose flour
1/2 cup powdered sugar
1/4 tsp fine sea salt
12 Tbsp unsalted butter, cold, diced
For the Filling:
3/4 cup light brown sugar, packed
1/2 cup honey
12 Tbsp unsalted butter
1/4 cup heavy whipping cream
1/4 tsp fine sea salt
1 tsp vanilla extract
3 1/2 cups coarsely chopped pecans, 14 oz