Pineapple Coconut Chess Pie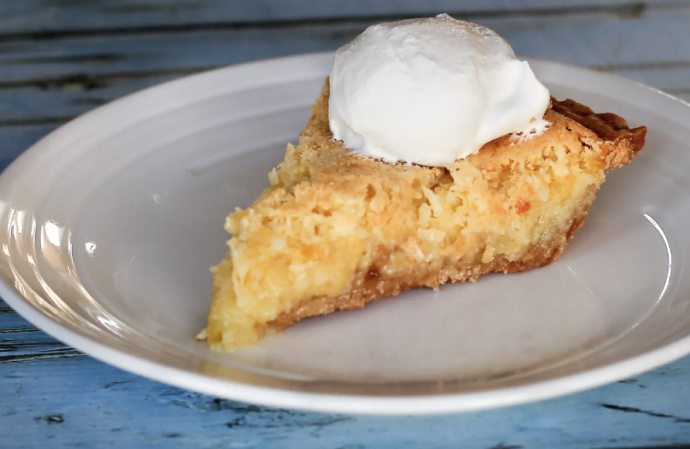 This pineapple chess pie is a wonderful combination of the tropical flavors of coconut and pineapple. We made the pie with a frozen crust (see the picture) and our family loved it! Use a regular or gluten-free crust for this pie.
The recipe makes enough filling for a homemade deep dish pie. If you use a standard 9-inch frozen pie crust, you might have some excess filling. You could put the extra in a buttered ramekin and bake the small custard along with the pie.
We usually par-bake the pie crust for a custard type of pie to avoid a soggy bottom, but that's optional. Follow the directions on your pie pastry or frozen crust for partially baking, or see the directions below the recipe.
The flavors of pineapple and coconut stand out in this delicious pie, and your family will request it again and again. Make two and take one along to a potluck.
Ingredients
• 1 (9-inch) deep-dish pie shell
• 1 cup pineapple, drained, crushed
• 2 cups granulated sugar
• 1 tablespoon cornstarch
• 1 cup sweetened coconut flakes
• 4 large eggs
• 1/2 cup (4 ounces) unsalted butter, melted and slightly cooled
• 1 teaspoon pure vanilla extract
• Whipped cream, optional