The Creamiest Linguine Chicken Tetrazzini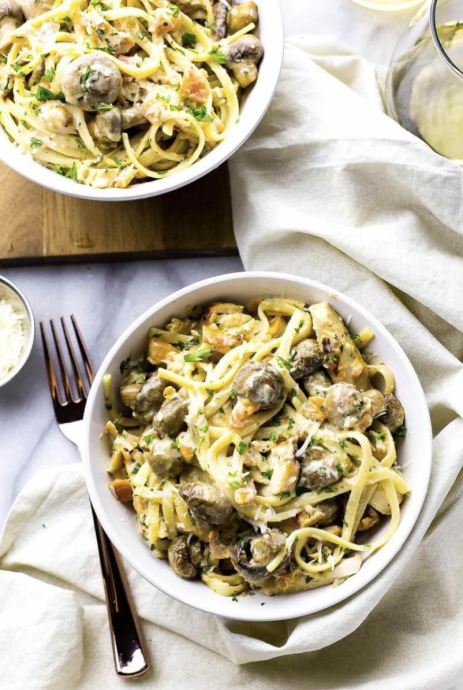 This easy Linguine Chicken Tetrazzini is a perfect East Side Mario's copycat with juicy chicken, delicious bruschetta and the creamiest sauce!
Chicken tetrazzini is a delicious pasta dish made with chicken, roasted mushrooms and a creamy buttery sauce. This recipe is a copycat version of the linguine chicken tetrazzini East Side Mario's is famous for.
Ingredients:
1 lb chicken breasts
1 tbsp olive oil
16 oz small button mushrooms
2 cloves garlic, minced
2 tbsp butter
2 tbsp flour
1 cup 2% milk
2 cups heavy cream
1 cup freshly grated parmesan cheese
1 tsp salt
1/2 tsp pepper
375 g linguine
1/3 cup chopped parsley
4 plum tomatoes, deseeded and diced
1 tbsp olive oil
1/2 tsp balsamic vinegar
4 garlic cloves, minced
1/4 cup chopped fresh basil
1/2 tsp salt