Coffee Smoothie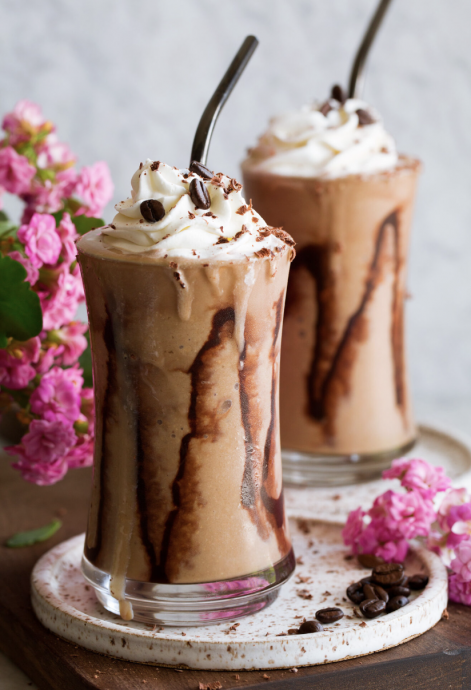 Made with just a handful of ingredients, it's sweetened without any refined sugars and has an irresistible rich chocolate mocha taste. Plus, with the addition of oat flour, it's super thick and creamy and can easily be turned into a coffee smoothie bowl, too.
You can even make it with decaf coffee so that it's suitable for those who are sensitive to caffeine.
I'll show you how to make it in minutes so you can whip it up in no time, no matter how crazy your mornings may be. And on those days you have a little extra time top it with fresh whipped cream (or coconut whipped cream to keep it vegan) and chocolate sauce for a real treat!
Ingredients:
1 1/4 cups unsweetened oat milk, or low fat milk
2 frozen overripe bananas, broken into chunks
8 oz. ice cubes
2 Tbsp cashew butter*
1 1/2 Tbsp instant espresso powder, or 8 oz strong frozen cold brew coffee cubes (and omit ice)
1 Tbsp maple syrup
1/4 cup oat flour, or 6 Tbsp rolled oats
2 tsp unsweetened cocoa powder, Dutch or regular
Optional toppings
Sweetened whipped cream or whipped coconut cream
Chocolate sauce or chocolate shavings
Vanilla sauce or caramel sauce