Brown Butter Mushroom Pasta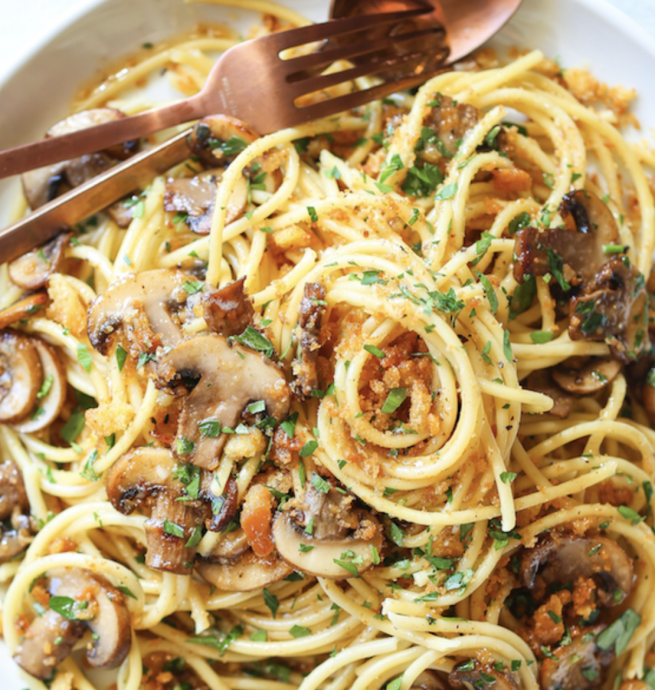 Whip this up in less than 30 min. So buttery, so garlicky, and so easy! Loaded with thyme mushrooms and toasted breadcrumbs!
It's pretty epic. It's also super simple, quick and fast to whip up. It doesn't require too many ingredients, and it's pretty much fool-proof because no one will be turning down this butter sauce. And I mean no-one.
So be sure to serve this with crusty bread, a glass of wine and one fork. Because maybe we don't feel like sharing this one tonight. That's just my two cents.
Ingredients:
8 ounces spaghetti
1 tablespoon extra-virgin olive oil
½ cup fresh French style breadcrumbs
Kosher salt and freshly ground black pepper, to taste
8 tablespoons unsalted butter
3 cloves garlic, minced
8 ounces cremini mushrooms, thinly sliced
4 sprigs fresh thyme
2 tablespoons chopped fresh parsley leaves