French Bistro Spinach Quiche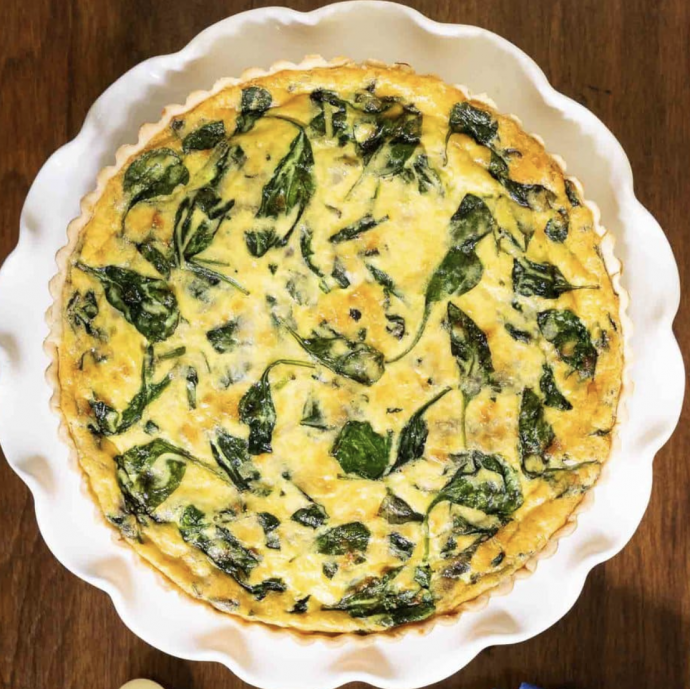 This French Bistro Spinach Quiche comes together quickly, can be made ahead and tastes like something you might enjoy at a charming little Parisian Café.
I love the versatility of quiche; it's a perfect dish for breakfast, lunch or dinner and can take on so many flavor profiles. This French Bistro Spinach Quiche is loaded with healthy fresh spinach, comes together quickly and warms up well for fantastic leftovers!
Ingredients:
For the crust:
1 rolled crust refrigerated pie crust
1 teaspoon soft butter
1 large egg beaten
For the spinach:
5 ounces fresh spinach
For the filling:
1 tablespoon butter
¼ medium red onion finely chopped
1 cup half & half
5 large eggs
1 tablespoon cornstarch
½ teaspoon kosher salt
6 ounces shredded cheese I've used Fontina, Gouda, Gruyere and Swiss with good results.