Thin and Crispy White Chocolate Cranberry Cookies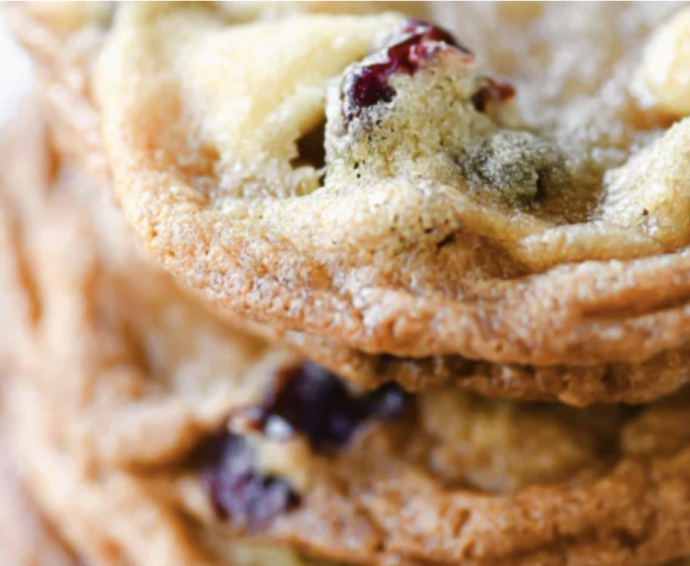 Crispy white chocolate cranberry cookies are sweet tart with a buttery toffee edge ~ if you love a cookie with a serious crunch factor, bake these today!
Ingredients:
1 cup unsalted butter, room temperature, Soft butter is important for these cookies to spread properly. See my post on How to Bring Cold ingredients to Room Temperature for tips.
¾ cup granulated sugar
¾ cup light brown sugar, lightly packed
1 ¾ cup all purpose flour, Measure your flour carefully, too much flour will result in chewier cookies. First fluff your flour, then scoop it into your measuring cup, then level it off with the back of a knife.
1 tsp salt
1 ½ tsp baking soda
¼ tsp ground cinnamon
1 large egg
1 tsp vanilla extract
1 cup white chocolate chips
½ cup dried cranberries