Tuscan Sheet Pan Gnocchi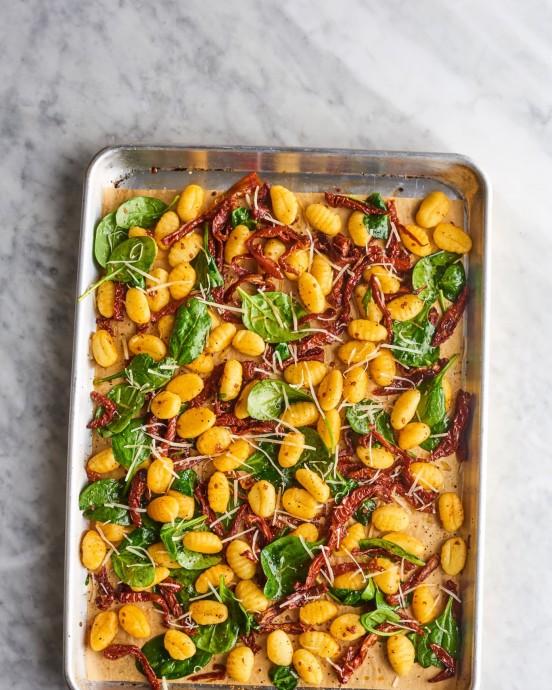 My very favorite recipes are the ones that come together effortlessly and yet feel fancy enough to enjoy with a nice bottle of wine. This sheet pan gnocchi is exactly that. Potato gnocchi, baby spinach, and sun-dried tomatoes combine to create a Tuscan-inspired dinner that's fresh, fast, and flavorful. It's on the table in less than 30 minutes and, better yet, you only have one dish to clean.
Sun-dried tomatoes are really what make this recipe stand out. Specifically, you want to look for the ones packed in oil and marinated in spices, not those that are dry-packed. Marinated sun-dried tomatoes are bursting with Italian flavors like garlic and oregano, and impart their juicy, sweet, and savory goodness to everything they touch. Here, they're paired with crispy roasted gnocchi and just-wilted baby spinach for a fast and fancy dinner that wins every time.
Ingredients:
1 (8.5-ounce) jar oil-packed marinated sun-dried tomatoes
1 pound fresh, shelf-stable, or frozen potato gnocchi
2 tablespoons olive oil
1/2 teaspoon kosher salt
1/4 teaspoon freshly ground black pepper
5 ounces baby spinach (about 5 packed cups)
Grated Parmesan cheese, for serving (optional)