Zucchini And Prosciutto Egg Muffins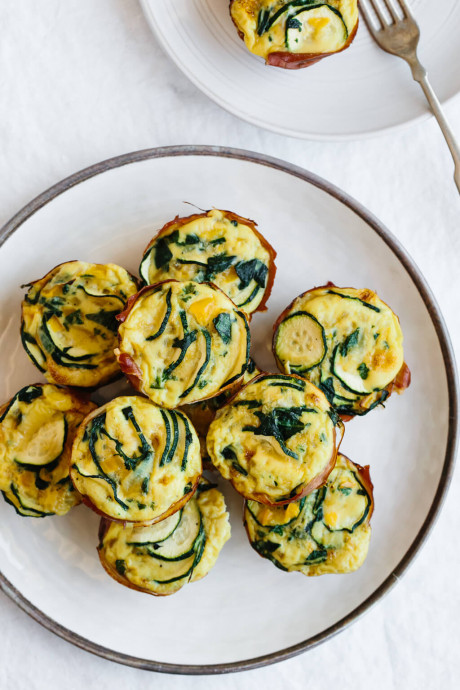 Egg muffins are a healthy, simple and tasty way to enjoy breakfast. They're also extremely versatile in terms of ingredients. But one of my favorite combinations is this one – egg muffins packed with zucchini and wrapped in prosciutto. If you want a breakfast recipe that's low in carbs, packed with protein and easy to make, it doesn't get much better than egg muffins. You know I love eggs and I usually default to poached eggs or hard and soft boiled eggs. But eggs muffins keep things interesting because the flavor combinations are endless.
I've made numerous egg muffin recipes (especially when I'm doing a fridge clean-out) but today's recipe is loaded with zucchini, onion, garlic, sweet pepper, spinach, parsley and wrapped in prosciutto.
Trust me when I say, I think it will soon become your favorite egg muffins recipe (especially if you're a prosciutto or bacon lover). It's also paleo, low-carb and keto friendly. The perfect grab and go healthy breakfast recipe!
Ingredients:
1 tbsp olive oil
1/2 onion, finely diced
3 garlic cloves, minced
1 bell pepper, finely diced
1 cup baby spinach, roughly chopped
1/4 cup fresh parsley, roughly chopped
8 large eggs
1/4 cup coconut milk, or nut milk
salt and pepper, to taste
2 small zucchini, thinly sliced
12 slices prosciutto
olive oil to coat the muffin tin