Zucchini Carpaccio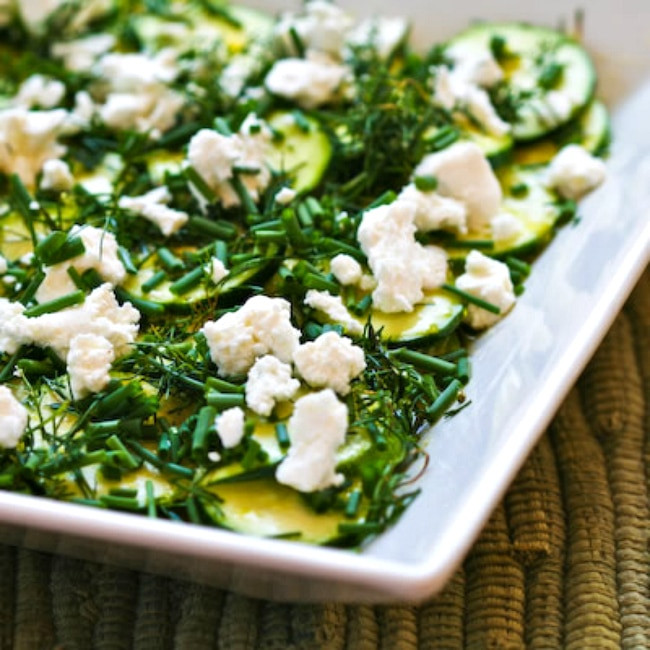 Zucchini Carpaccio is a delicious raw zucchini salad with lemon, herbs, and goat cheese and this is a delicious low-carb salad to make with small fresh zucchini!
This raw zucchini salad with lemon and herbs is a dish I've been intrigued by since I first heard about the idea of thinly slicing zucchini and then marinating it in a dressing of olive oil and lemon juice.
This is a recipe you should adjust to your own taste, and I love lemon, which is why I used lots of lemon juice and zest in the dressing. This time I used dill and chives for the herbs, but I think fresh basil, mint, or parsley would also taste great here. If you're adapting the recipe, be generous with the amount of dressing to be sure the zucchini all gets marinated, and also add a generous amount of herbs. And if you've never made a salad with raw zucchini, this might be a life-changing experience for you like it was for me!
Ingredients:
3 small zucchini, washed and thinly sliced
salt and fresh ground pepper to taste
1 lemon (see notes)
1/4 cup best quality extra virgin olive oil
1/4 cup chopped fresh herbs
1/4 cup crumbled goat cheese