Healthy Pumpkin Muffins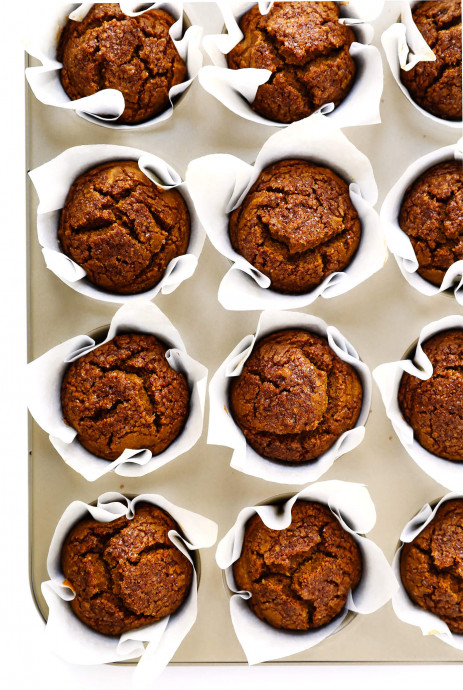 These healthy pumpkin muffins are my new faves! They're naturally gluten-free, sweetened with maple syrup, quick and easy to make, and perfecty pumpkin-y.
Oh my goodness, we've been completely obsessed with these little guys these past few weeks. They are perfectly pumpkin-y, made with my favorite warming spices, and lightly sweetened with maple syrup (plus a pinch of turbinado sugar on top, if you'd like a little extra sweetness and sparkle). They're also quick and easy to make with ingredients that I'm betting you probably already have on hand. And thanks to an oatmeal base, they're also gluten-free and on the healthier end of the muffin spectrum in general.
Basically, a pumpkin muffin recipe that tastes great and you can feel great about enjoying too. That's my kind of a muffin win-win.
Ingredients:
3 cups old-fashioned oats*
1 tablespoon pumpkin pie spice, homemade or store-bought
1 1/2 teaspoons baking soda
3/4 teaspoon fine sea salt
2 eggs
1 cup unsweetened almond milk, plain or vanilla
1 cup pumpkin puree
1/2 cup maple syrup
3 tablespoons melted coconut oil (or any mild-flavored oil)
1 teaspoon vanilla extract
optional: turbinado sugar for sprinkling