Mushroom Quiche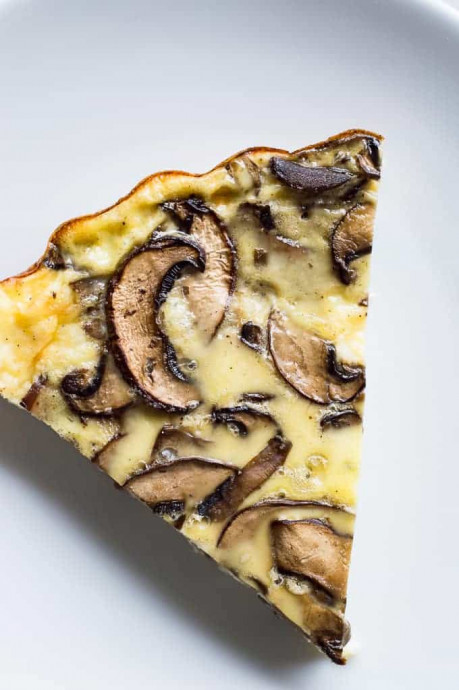 Mushroom Quiche! A simple, easy to make crustless quiche that is loaded up with mushrooms! Plus tons of tips & tricks for making the perfect quiche! This recipe will be the highlight of your brunch!
This quiche is so easy to make! Perfect for the person in your life who absolutely loves mushrooms! And a huge compliment to any lovely brunch you have planned. From baby bella, to shitake, to Portobello you can really let loose on this quiche as far as your mushroom choices go depending on which you like more, but just for a disclaimer this quiche will not turn you into a big Mario (bummer, I know), but it will definitely be delicious.
You can make quiche with a crust or without. If you notice, I prefer mine crustless. Just a personal preference. If you're using a crust just use your favorite pie crust recipe, or you can always use a store bought. If making a recipe that says crust, you don't have to include it, you can probably just add an extra egg and cream to fill up your quiche dish.
Ingredients:
1 lb sliced mushrooms
4 large eggs
½ cup half and half
1 cup milk, *follow instructions in regards to measuring milk
¼ tsp salt
⅛ tsp pepper
1 cup Monterey Jack cheese, shredded