Salmon Salad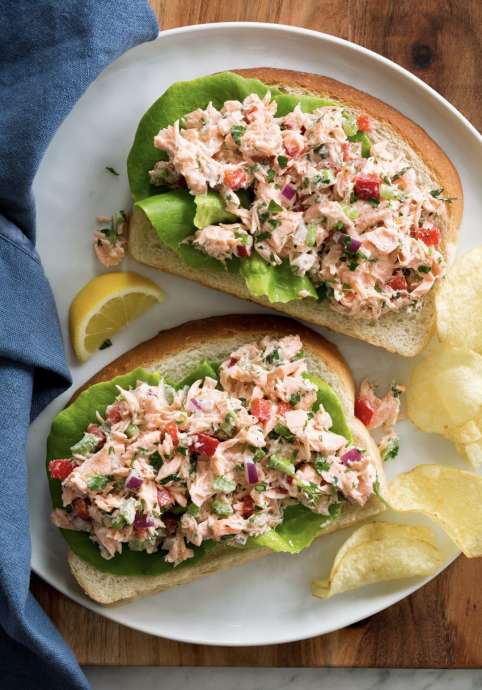 Healthy Salmon Salad – made with freshly cooked salmon fillets, crisp nutritious veggies, flavorful herbs, and a tangy Greek yogurt dressing. It makes an excellent lunch or light and refreshing dinner.
This salmon salad recipe is similar to tuna salad but better! It has more flavor and it's a nice change from the same thing we've been eating for decades. I think it may likely become a new favorite!
It's flavorful, filling, contains healthy fats (omega 3 fatty acids), vitamins and minerals, and it is something you can feel great about eating!
And if you make it for dinner for just one or two people you'll be lucky to have some left for an on the go-lunch the next day.
Ingredients:
1 lb skinless cooked salmon fillets,* chilled
1/2 cup small diced celery or seeded English cucumber
1/2 cup small diced red bell pepper
3 Tbsp minced red onion
1/3 cup (heaping) plain low fat Greek yogurt (preferably a thick option such as Fage)
1 Tbsp olive oil
1 tsp lemon zest
2 Tbsp lemon juice
1 tsp honey
2 Tbsp minced fresh dill
2 Tbsp minced fresh parsley
Salt and freshly ground black pepper, to taste