Pecan Cobbler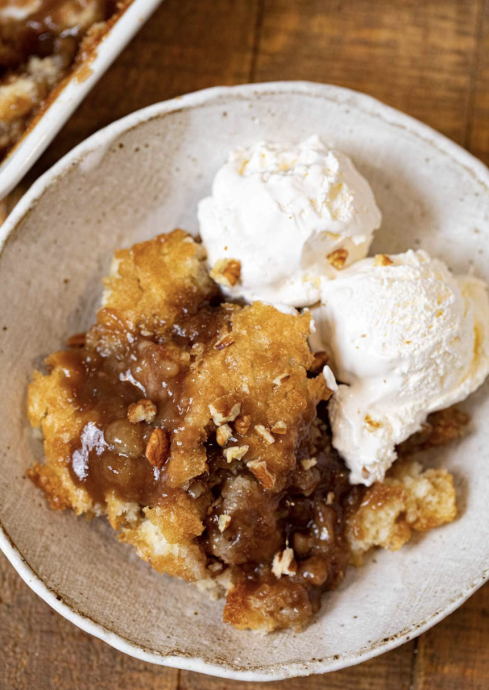 Pecan Cobbler tastes like the best ever pecan pie and ready in half the time. Gooey, sweet pecan filling with a buttery biscuit topping, and no corn syrup!
Pecan Cobbler is so easy the crust and filling practically make themselves. The trick to this easy cobbler is the melted butter and boiling water. The hot water pushes the brown sugar down to the melted butter they form a caramel sauce. The boiling water also keeps the cobbler pastry from drying out as it bakes around the pecan filling.
This Pecan Cobbler recipe is just as rich and delicious as Pecan Pie. For the best Pecan Cobbler, be sure to use whole milk and real butter. The full fat dairy makes all the difference and since there are no eggs in this recipe, you can indulge a little! You could even swap in buttermilk for a really rich, decadent cobbler.
Ingredients:
1/3 cup unsalted butter , melted
1 cup pecans , coarsely chopped
3/4 cup whole milk
2 teaspoons vanilla extract
1 1/2 cups sugar
1 1/2 cups flour
2 1/4 teaspoons baking powder
3/4 teaspoon salt
1 1/2 cups light brown sugar , packed
1 1/2 cups hot water