Easy Fresh Pear Cobbler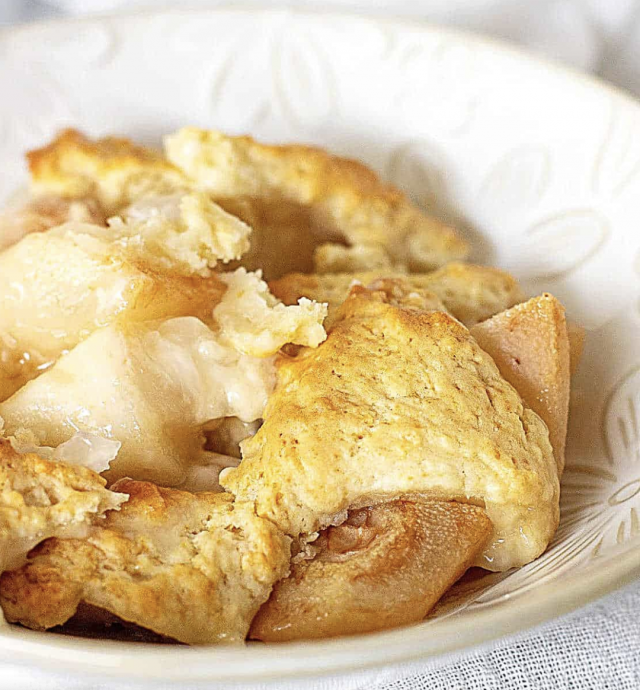 As soon as Fall starts, I highly recommend making this pear cobbler recipe for dessert. It has a bottom layer of sweet, juicy, fresh pears smothered with an amazing tender biscuit topping! A fantastic fall dessert I'm sure you'll want to repeat often during the season.
Cobblers are one of the easiest desserts ever.
The day I made one for the first time (it was this peach cobbler, and it happened a million years ago), I was 15 and decided on the spot that it was one of my favorite desserts.
Many decades later, I still love it and falls under the category of dessert savior or rescuer recipe, the type that saves the meal because it comes together quickly, is a total crowd-pleaser, travels well if needed, and can be made year-round.
A savior for last-minute dessert needs.
Ingredients:
For the filling:
3.5 pounds pears
¼ cup sugar (you can use up to double the amount if you like sweeter desserts)
Pinch of cinnamon
3 tablespoons water
1 tablespoon cornstarch
1 tablespoon lemon juice
For the topping:
1 ½ cups all-purpose flour
⅓ cup brown sugar
1 tablespoon baking powder
¼ teaspoon salt
⅔ cup whole milk
3 tablespoons (45g) unsalted butter, melted and warm