Parmesan Crusted Pork Chops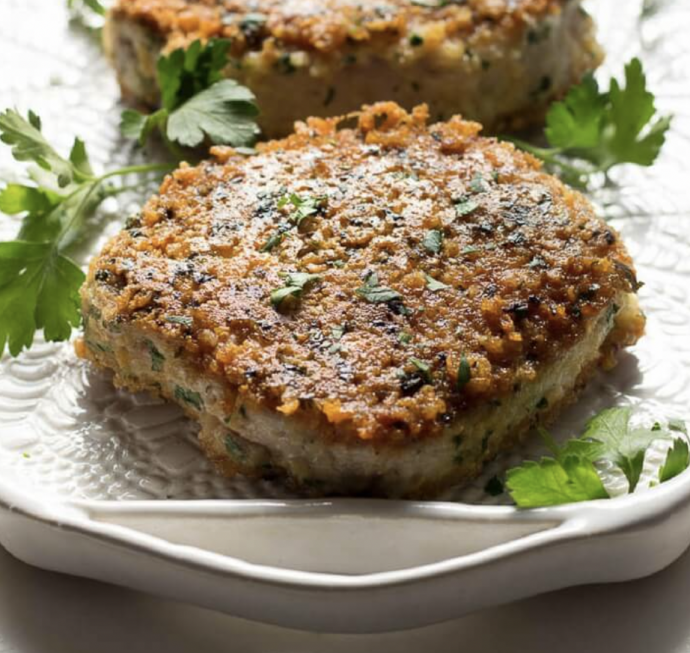 A crispy Parmesan crust makes these Parmesan crusted pork chops juicy and flavorful. This easy keto recipe is perfect for any low carb diet.
Look at the crispy Parmesan crust on that boneless pork chop! Is there any doubt in your mind that it's delicious? This Parmesan crusted pork chop recipe makes a quick and easy weeknight dinner. Pair with loaded cauliflower and sauted green beans for a meal the family will rave about.
TIP: Although chicken is the protein of choice at my house, pork is a close second. Tender and flavorful, pork is just as versatile as chicken and can be subbed in many keto chicken recipes.
Ingredients:
1 1/4 pound boneless pork chops (4 chops)
salt and pepper
2 tbsp avocado oil or olive oil
Low Carb Parmesan Crust
1/2 cup grated Parmesan cheese, (2 oz)
1/2 cup crushed pork rinds
1 tbsp minced fresh parsley,
1/2 tsp minced fresh garlic
1/2 tsp lemon zest
1 large egg, beaten (for egg wash)
2 tsp water