Dairy-Free Crustless Keto Spinach Quiche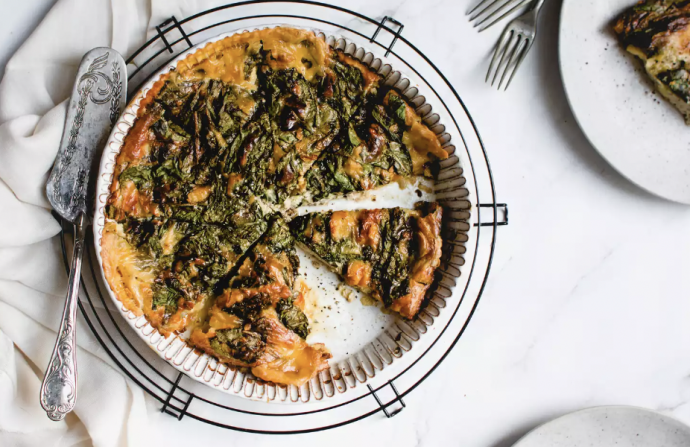 This crustless, dairy-free, and keto spinach quiche can become your go-to recipe—and not only for breakfast or brunch. It takes just a few minutes of active prep time and about 30 minutes in the oven, so it's ideal for rushed breakfasts, lunches, or dinners. Feel free to add in other vegetables of your choice, or serve it with a green salad as they commonly do in France.
While most quiche recipes include milk, cream, cheese, and often butter, this recipe is dairy-free. You can use whatever dairy-free cheese is your favorite, or make your own, and choose a milk alternative, such as unsweetened soy milk or almond milk. While this recipe is vegetarian and dairy-free, it is not vegan as it uses eggs, which are an animal product.
Ingredients
5 large eggs
1/2 teaspoon freshly ground black pepper
1/4 teaspoon salt
1/4 teaspoon garlic powder
1 1/2 cups unsweetened almond or soy milk
6 ounces dairy-free cheese, divided
2 cups fresh baby spinach