White Chocolate Cranberry Cookies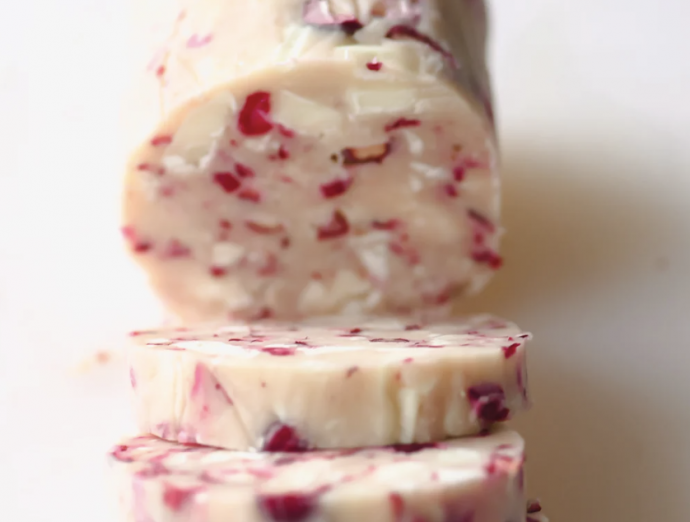 White chocolate cranberry cookies are an easy slice and bake shortbread recipe ~ the flavor really pops in this perfect winter cookie!
They're a classic slice and bake shortbread cookie, but the thing that makes them special is the use of raw cranberries, not dried. The tart berries develop the most beautiful and unique berry flavor as they bake, almost not recognizable as cranberries. In this recipe the white chocolate adds an extra layer of sweetness. If you've never had a cookie made with fresh cranberries, I think you'll be pleasantly surprised at how delicious these are.
Ingredients:
1 cup unsalted butter (this is 2 sticks)
1/2 cup granulated sugar
1 1/2 tsp vanilla extract
pinch of salt
2 cups all purpose flour Note: to measure accurately, first fluff the flour, then scoop lighty, and level off with the straight back of a knife without compacting the flour.
1 cup fresh cranberries (dry them well if you've rinsed them)
4 ounces white chocolate, chopped in small chunks