Bisquick Peach Cobbler Recipe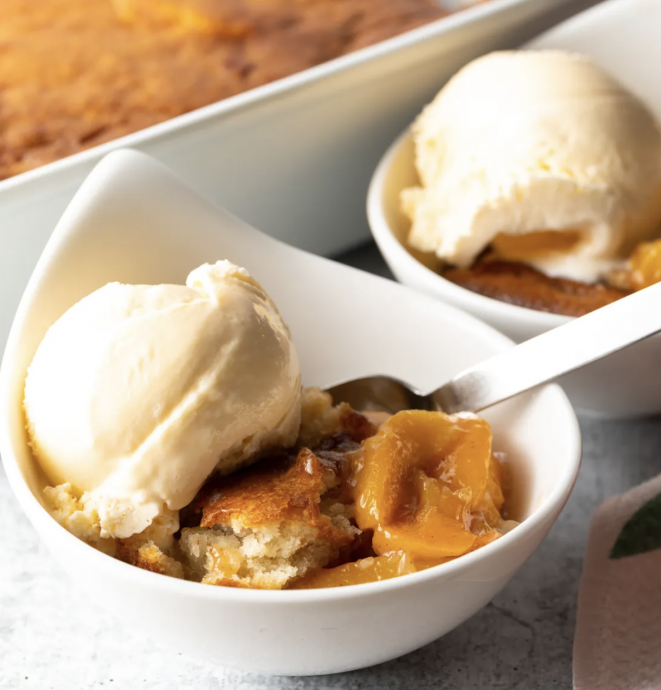 Bisquick Peach Cobbler – A classic southern Peach Cobbler recipe that is easy to make with Bisquick and fresh or frozen peaches. Add a pinch of your favorite spice blend and bake in the oven for a comforting summer dessert!
Cobblers are super simple to make and are terrific for customizing any number of ways. We've previously shared our slow cooker peach cobbler recipe, which is great to start in the morning and serve after dinner for dessert.
However, our Easy Peach Cobbler Recipe is just as effortless and is, in fact, even easier to prepare than the crockpot version. Unlike the slow cooker recipe, the southern Peach Cobbler recipe we share here doesn't include any apple butter or bourbon. Also, you can use your choice of fresh ripe peaches or frozen sliced peaches!
Ingredients:
48 ounces fresh or frozen sliced peaches 6 ½ cups, with or without peels
2 cups granulated sugar
1 ½ teaspoon pumpkin pie spice or apple pie spice belnd
2 cups Bisquick baking mix
2 cups whole milk
1 cup melted butter