Easy Creole Salmon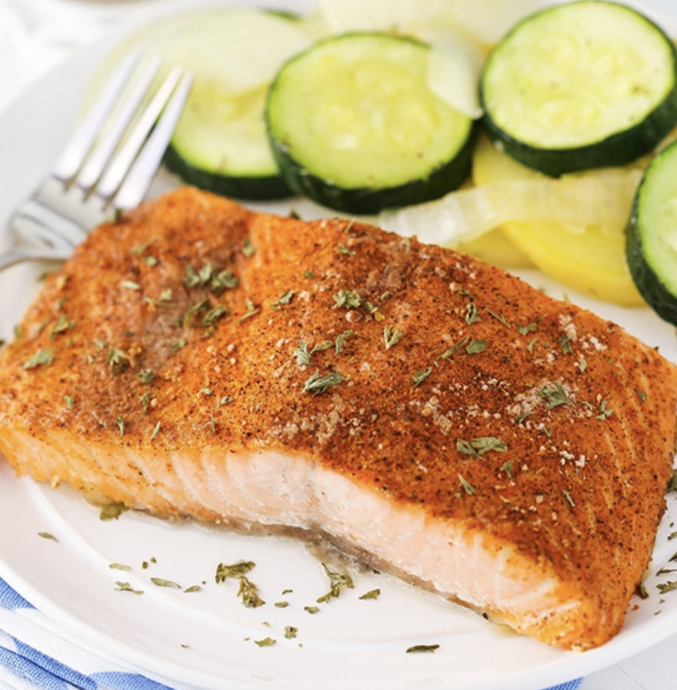 This Easy Creole Salmon recipe is a no brainer for an easy weeknight dinner recipe! It might be the easiest thing to make ever and it's so good!
If you're like me, you are always trying to find new ways to cook fish. Truth is I tend to find salmon, and fish in general, to be a little bland. I'm picky about my fish recipes because I definitely need some flavor going on. I rarely order in at restaurants for this reason.
But this salmon is quite tasty – plenty of flavor, yet it doesn't overpower the salmon. It can be a little spicy though, just so you know. I never think it's too much, but if you have some people that are sensitive to spicy, just pull back on the amount of seasoning you add.
Ingredients: