No Bake Nutella Cheesecake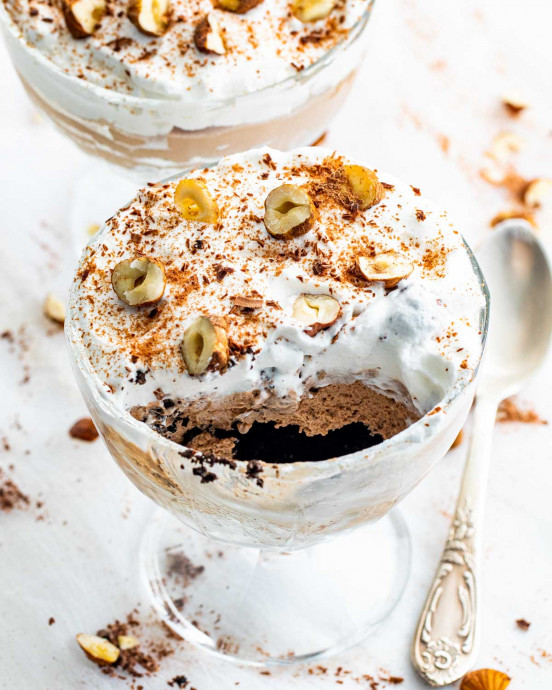 This No Bake Nutella Cheesecake made with an Oreo cookie crust is truly the most delicious, decadent, smooth, creamy, and rich dessert you'll ever have! I've probably mentioned this before, but cheesecake is one of my favorite desserts, and Nutella is by far my favorite treat of all time. This No Bake Nutella Cheesecake is so easy to make, with a crushed Oreo cookie crust and a deliciously luscious and smooth Nutella cheesecake filling. It is easy to make, it takes under 30 minutes, can be made in advance, simple ingredient list, delicious, creamy & rich.
Once you try this cheesecake, you'll feel like you've died and gone to heaven! It's so delicious, it's so smooth, it's sort of like a mousse, but thicker. This heavenly dessert can be ready in under 30 minutes and is bound to satisfy all of your cravings!
Ingredients:
Crust
12 oreo cookies crushed
1 tbsp butter unsalted, melted
Cheesecake
8 oz cream cheese (1 package)
⅔ cup Nutella
8 oz cool whip fat free or regular
Optional Garnish
½ cup cool whip
2 tbsp hazelnuts chopped
1 tbsp chocolate shaved or grated